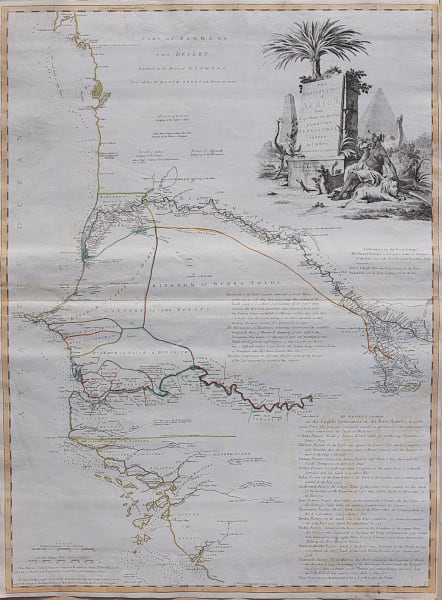 THE WESTERN COAST OF AFRICA
Sold
Full Title: The western coast of Africa from Cape Blanco to Cape Virga, exhibiting Senegambia Proper. By T. Jefferys, Geographer to his Majesty. London, Printed by Robt. Sayer, No. 53, Fleet Street, 1789.
Rare map of West Africa with a considerable amount of detail.
Concentrating mainly, for that was the purpose of this map, on the two great rivers:, the Senegal and the Gambia.
A wealth of detail including the location of Gold Mines, the English settlements on the River Gambia in 1730 etc.
Original outline colour. Slight offsetting in lower right text .
Very good condition
Ref: http://www.davidrumsey.com/maps1150060-31581.html
Cartographer : Jefferys T
subscribe to our newsletter