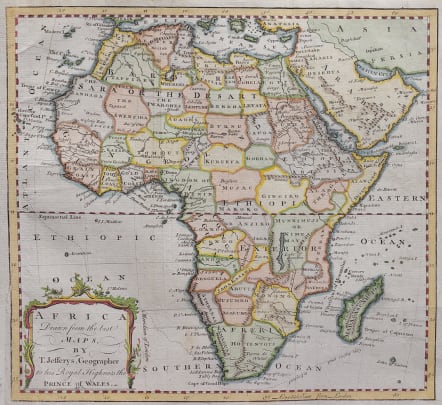 AFRICA DRAWN FROM THE BEST MAPS BY T. JEFFERYS GEOGRAPHER
Sold
Attractive map of Africa and most interestingly perhaps the only pre 1800 antique maps of Africa to be delineated by Tribal regions. It is also expertly coloured to highlight these tribal regions.
Published in the 1748 edition of the Gents magazine;; repositary of many very interesting eighteenth century maps
Decorative cartouche
Includes numerous islands and other details.
Flattened folds
Very good condition
Cartographer : Jefferys T
subscribe to our newsletter