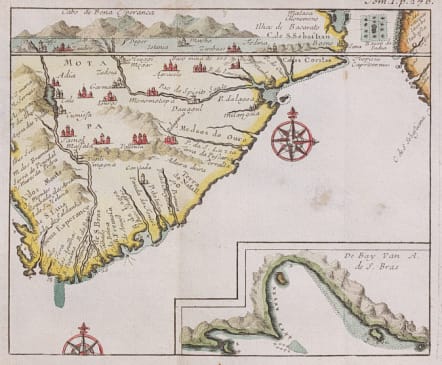 SOUTH AFRICA
Sold
Attractive, highly detailed, fine small unusual small map of the Cape of Good Hope, South Africa. The map provides excellant topographic details on sometimes fictitious cities, towns, rivers, bays, reliefs and islands. Inset map to lower right quadrant. Two compass roses adorn the map. The inset is in fact Mossel Bay.
The map is based on the accounts of the first Dutch voyage by way of the Cape of Good Hope under the command of Houtman (1595-96).
Very minor spot in sea
Good hand colour
Very good condition.
Publication Recueil des voyages qui ont servi a l'établissement de la Compagnie des Indes Orientales aux Provinces Unies
subscribe to our newsletter