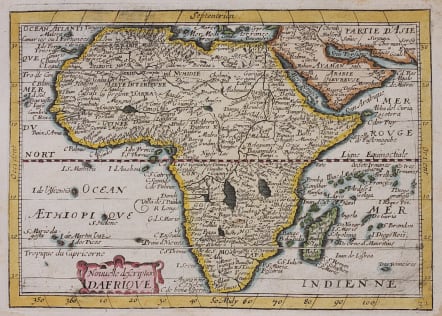 NOUVELLE DESCRIPTION D AFRIQUE
Sold
Rare map of Africa published by Jollain in 1667. Published in "Trésor Des Cartes Geographiques Des Principaux Estats de L'univers".
This atlas is based upon Boisseau's atlas from 1643, the first world atlas published in France which was based on Atlas Minor, 1628.
Jollain was the name of a family of French engravers and engraving publishers who lived and worked in the 17th and 18th centuries, mainly in Paris. Their engravings were often published under the name Chez Jollain.
Excellent hand colour
Mint condition
Cartographer : Picart Jollian
subscribe to our newsletter