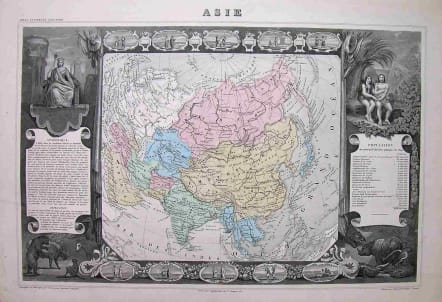 ASIA ASIE
£75
Very attractive map of the Asia by Levasseur from Atlas National Illustre. Very attractive borders.This is the last edition printed some 10 years later with original block colour.
Very good condition.
Victor Levasseur (1838–1854) was a French cartographer widely known for his distinctive decorative style. He produced numerous maps more admired for the artistic content of the scenes and data surrounding the map than for the detail of the map.
subscribe to our newsletter