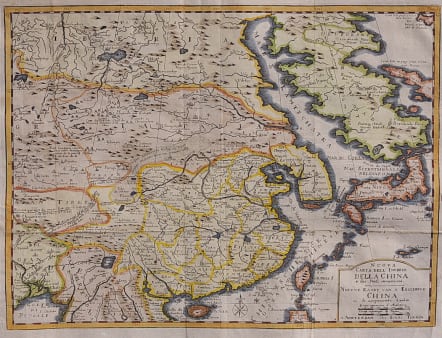 NUOVA CARTA DELL' IMPERIO DELLA CHINA..
Sold
A rare Italian issue of Tirion's detailed and attractive map of the region. The Great Wall is shown as well as the Gobi Desert. The Mare di Kamtzchatka, the Korean peninsula and Japan are oddly shaped.
Folds as issued, flattened and professionally lined with japanese paper.
Good hand colour.
Very good condition.
Cartographer : Isaac TIRION
Isaac Tirion (c.1705-c.1769) was born in Utrecht. He became a prominent bookseller and publisher with premises on the 'Kalverstraat' in Amsterdam and was also to become a member of the board of the booksellers' guild. He was responsible for a large number of atlases and books with maps.
subscribe to our newsletter