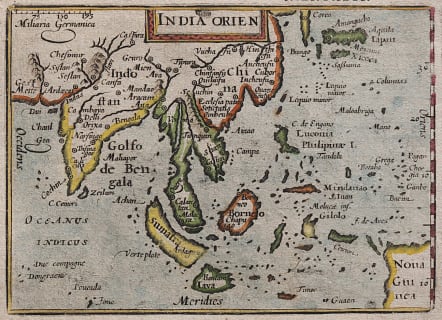 INDIA ORIEN
£295
Rare and early map of South East Asia by Langenes but published by Bertius but still by Claesz, who published the Caart Thresor Atlas.
Covers area China, India to New Guinea. Surprisingly accurate but with islands missing.
Excellent hand colour
Very good condition.
Publication: . Tabulae Geographicae contractae, ... Amsterdam, C. Claesz., 1602
Ref; Van der Krogt 3, 8400:341.
Cartographer : LANGENES Barent
Date : 1598 / 1602 Amsterdam
subscribe to our newsletter