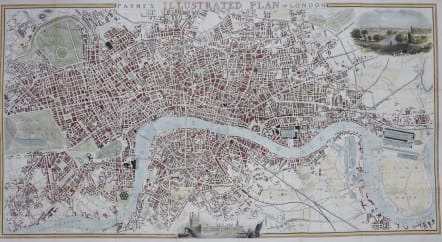 PAYNE'S ILLUSTRATED PLAN OF LONDON
£850
Rare.
An attractive, large and detailed map of the capital, extending from Pentonville to Poplar, Peckham and Paddington and the Kings Rd and Chelsea. With fine vignette views of London from Hampstead Heath and also the Houses of Parliament. Lithographic print.
Excellent hand colour.
A beautiful map of London in very good condition.
Ref: Howgego, Printed Maps Of London, 402
subscribe to our newsletter