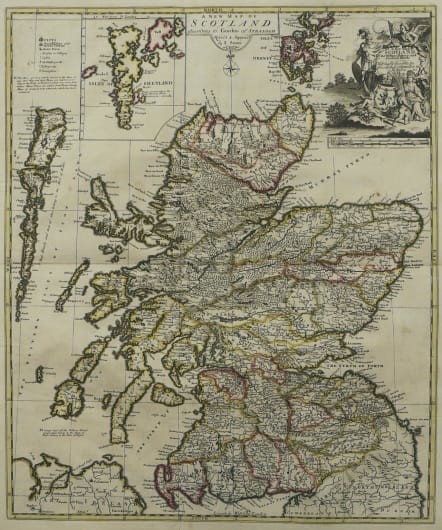 SCOTLAND A NEW MAP OF SCOTLAND
Sold
A New Map of Scotland According to Gordon of Straloch ..
Rare map.
Decorative early 18th Century English map of Scotland, from Senex's New General Atlas.
The map was originally published by Christopher Browne in 1705 and engraved by John Harris. The map includes a second title "A New Map of Scotland, the Western, Orkney, and Shetland Islands. Most Humbly Inscrib'd to His Grave the Duke of Hamilton & Brandon &c."
Decorative cartouche.
Good original outline colour.
Very good condition.
subscribe to our newsletter