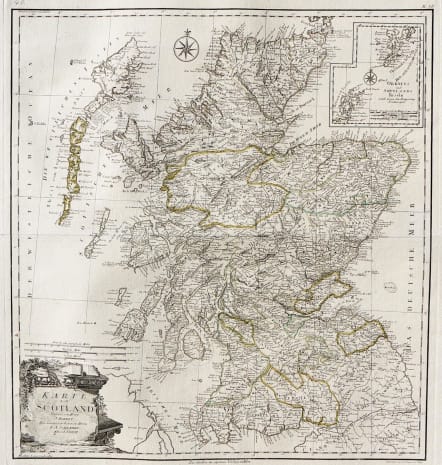 SCOTLAND KARTE VON SCOTLAND VERFASST VON HERRN J DORRET
Sold
Large decorative and detailed map of Scotland. The geography is based on a rare earlier map by J.Dorret. Decorative cartouche. Compass rose. Original outline colour. Printed on heavy paper.
Mint condition.
Cartographer : Franz Schraembl
SCHRAEMBL, Franz Anton
1751-1803
In the last decades of the eighteenth centurv Anton Schrambl and Joseph von Reilly led a successful revival of map making in Vienna.
Completion of Schrambl's ambitious World Atlas, started in 1786, based on the best available sources of the time, was much delayed and the maps were issued piecemeal year by year until the whole atlas appeared in 1800. 1786-1800 Algemeiner Grosser At/as
subscribe to our newsletter