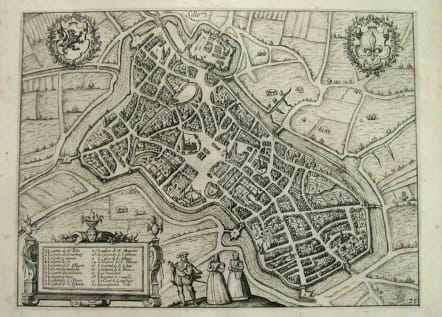 LILLE
£145
Copper engraving from Description de touts les Pays-Bas. Amsterdam, 1625. Ludovico Guicciardini was a nobleman from Florence, who lived and worked in the Low Countries, and died at Antwerp in 1589.Finely engraved.Very good condition.
Cartographer : GUICCIARDINI Lodovico
Lodovico Guicciardini (Florence, 19 August 1521-Antwerp, 22 March 1589) was an Italian writer and merchant who lived primarily in Antwerp. His best-known work, the Descrittione di Lodovico Guicciardini patritio fiorentino di tutti i Paesi Bassi altrimenti detti Germania inferiore (1567)-published in English in 1597 as The Description of the Low Countries-was an influential account of the history and the arts of the Low Countries.
subscribe to our newsletter