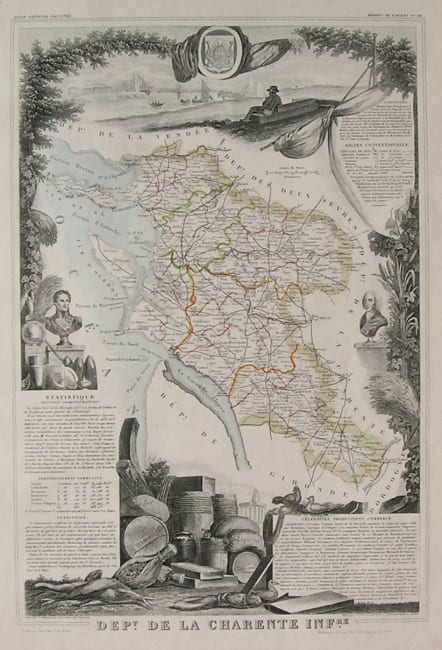 CHARENTE ISLE DE RE DEPt DE LA CHARENTE
Sold
Attractive map of Charente,with Isle D'Oleron and Isle De Re.Decorativev border wine barrels etc.
Very good condition.
Victor Levasseur (1838–1854) was a French cartographer widely known for his distinctive decorative style. He produced numerous maps more admired for the artistic content of the scenes and data surrounding the map than for the detail of the map.
subscribe to our newsletter