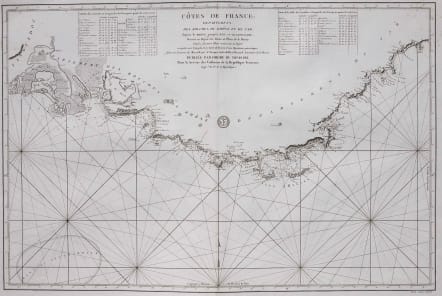 COTES DE FRANCE DEPARTMENS DES BOUCHES DU RHONE ET DU VAR
£325
Rare large sea chart of the Mediterranean coast of France from the Carmague to Villefranche. This up to date map from new surveys carried out by ST Jacques-Sylvabelle and Bernard Marine Astronomers.
Interestingly published in 'Premier An De La Republique Francaise' .. the first year of The New French Republic.
Very detailed with all the depths , anchorages and hazardous rocks marked.Rhum lines , tables of latitude and longtitude etc.
Very good condition.
Rare map Museum piece in this condition.
subscribe to our newsletter