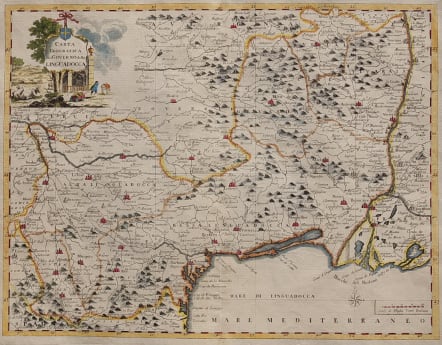 CARTA GEOGRAFICA DEL GOVERNO DELLA LINGUADOCCA
£165
Very attractrive and rare map of Languedoc. From the Italian issue of Tirion's Atlas by Albrizzi. Beautifully engraved with decorative cartouche.
Compass rose and distance bar.
V good hand colour.
Excellent condition.
Cartographer : Isaac TIRION
Isaac Tirion (c.1705-c.1769) was born in Utrecht. He became a prominent bookseller and publisher with premises on the 'Kalverstraat' in Amsterdam and was also to become a member of the board of the booksellers' guild. He was responsible for a large number of atlases and books with maps.
subscribe to our newsletter