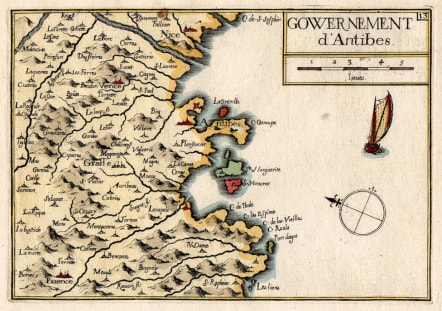 GOWERNEMENT D'ANTIBES
£95
Rare and attractive little map of the area inland from Antibes and Cannes from Vence, Grasse, Valbonne, Biot & Mougins.
From 'plans et profilz de toutes les principals villes..'.
Hand colour
Very good condition
Cartographer : Nicolas Tassin
TASSIN, Nicolas
fl. 1633 - 1655
Tassin was appointed 'royal cartographer' at Dijon before setting up as an engraver in Paris where he issued various collections of small maps and plans of France, Switzerland, Germany and Spain.
subscribe to our newsletter