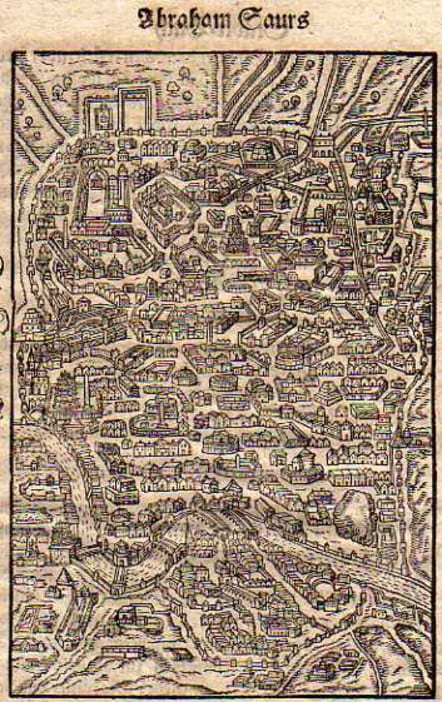 ROME
Sold
Very rare woodcut birds-eye view of Rome during the early 17th century. Shows numerous buildings and streets! On page within text, text also to verso.
From Saur's important work "Stätte-Buch... / Beschreibung der fürnehmsten Stätte..." by Hermann Adolph Authes, printed 1658 in Frankfurt.
Reference: Bachmann 14; Fauser I, LXIV; Graesse VI, 276
Cartographer : SAUR Abraham
Date : 1595 / 1658 Frankfurt
Abraham Saur (*1545 - †1593)
Abraham Saur, a German lawyer and historian, born 1545 in Frankenberg. He was author of several legal book, but also of the city book "Theatrum Urbium". He died in 1593.
subscribe to our newsletter