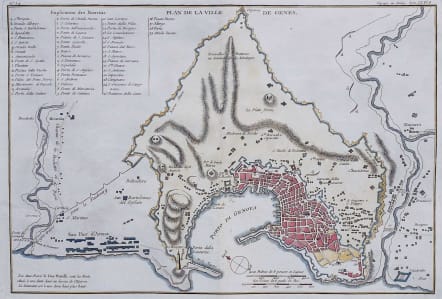 PLAN DE LA VILLE DE GENES
Sold
Rare and detailed copper engraved plan of Genoa from Voyage en Italie by LALANDE, J. J. DE.. The book is rare and the maps are sought after. .
Very finely engraved with legend on right and left hand sides. Compass rose.
Excellent hand colour.
A good sized plan in mint condition.
Cartographer : LALANDE JJ
subscribe to our newsletter