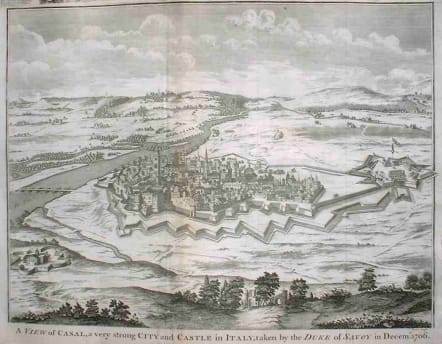 A VIEW OF CASAL very strong city & castle
£185
Attractive folio view of Casal in Piedmont.Very good copper engraved view/plan.Fold reinforced for 2-3cms. Good condition.
Cartographer : Isaac Basire
Isaac Basire (1704-68),Famous for many maps most commonly a great number in Tindalls continuation of Rapin de Thoyras' History of England. He also contributed maps to the entlemans magazine.His son james(1769-1822) and grandson (1796-1869) also named James; these four generations of Basires were all engravers. Their longetivity produced overlapping careers, which has led to difficulties in attribution of some works..
subscribe to our newsletter