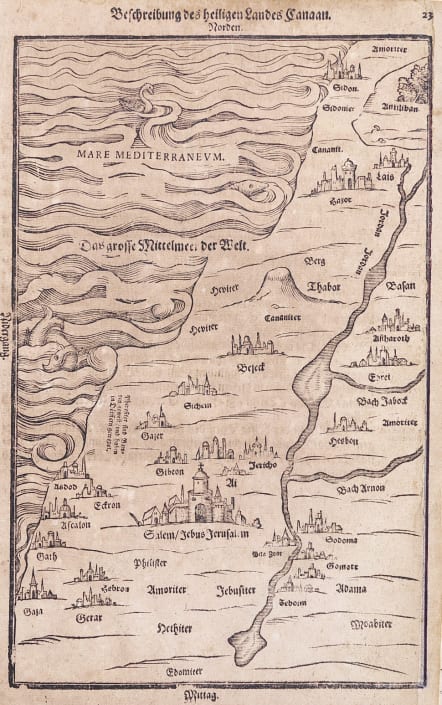 BESCHREIBUNG DES HEILIGEN LANDES CANAAN
£175
Uncommon Bunting map of the Land of Canaan from the 'Itinerarium Sacrae Scriptura' printed Magdeburg in 1581.
From Sidon to Gaza. This is one of ten maps in Bünting's Itinerarium, in which the author, a theological commentator, rewrote the Bible as an illustrated travel book.
Right margin reinforced.
Very good condition for this rare map.
References: Laor, 141.
subscribe to our newsletter