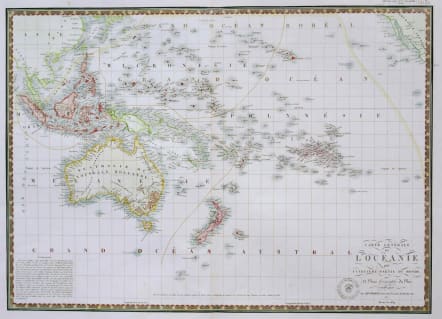 AUSTRALIA NEW ZEALAND CARTE GENERALE DE OCEANIE
£160
Attractive map of Oceania. Covers Australia, New Zealand and Polynesia.
Excellent wash colour.
Very good condition.
Cartographer : BRUE Adrien
Adrien Hubert Brue (1786-1832) was an important French geographer and publisher at the 'rue des Macons-Sorbonne'. He held the titles of 'Geographe du roy' and also 'Geographe de son Altesse royale Monsieur le comte d'Artois'.
subscribe to our newsletter