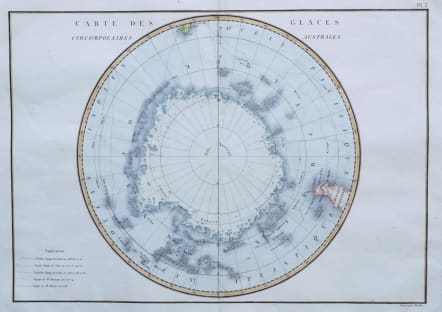 SOUTH POLE CARTE DES GLACES CIRCOMPOLAIRES AUSTRALES
Sold
Rare map of Antarctica.
Engraved map. Shows routes of Cook, Furneaux and Bouvet, 1738-1780.
Engraved by Berthe from Atlas encyclopedique contenant les cartes et les planches relatives a la geographie physique. Par M. Desmarest, de l'Academie des Sciences.
Very good hand colour.
small near invisible repair otherwise very good condition.
Ref D. Rumsey map Collection 1801.003
subscribe to our newsletter