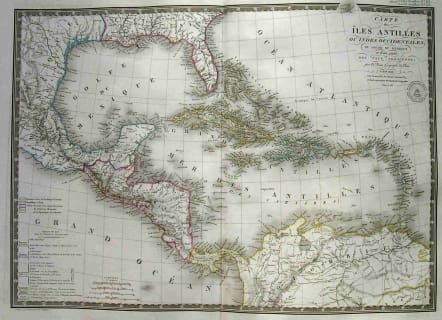 WEST INDIES CARTE DES ILES ANTILLES
Sold
Attractive map of the West Indies.Swash lettering.Original outline colour.Piano key border.Original authenticity stamp of Brue.Mint.
Cartographer : BRUE Adrien
Adrien Hubert Brue (1786-1832) was an important French geographer and publisher at the 'rue des Macons-Sorbonne'. He held the titles of 'Geographe du roy' and also 'Geographe de son Altesse royale Monsieur le comte d'Artois'.
subscribe to our newsletter