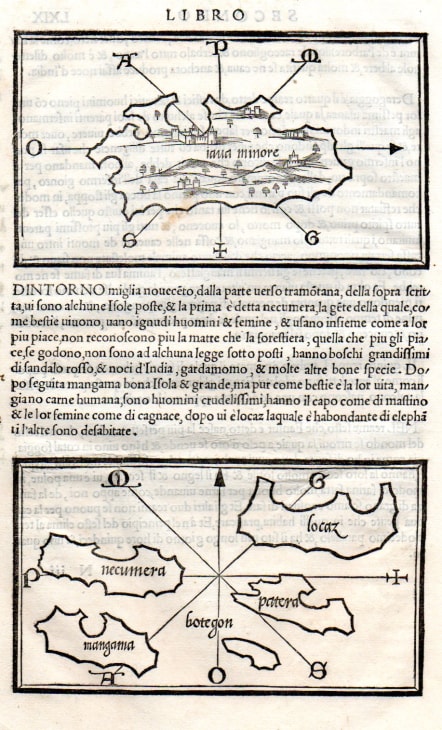 IAVA MINORE
Sold
A V. rare small woodblock map of Sumatra, by Bordone from his Isolario. Certainly the first map of Sumatra.
Two wood cut maps on one sheet. The first depicts Iava minore (Sumatra) oriented west to east. The second shows five fabled islands: Locaz, Necumera, Patera, Mangama and Botegon. Locaz or Lochac could be Thailand rendered as an island.
Bordone was an 'illuminator' and wood-engraver, working in Venice, when he was given permission by the Senate to print maps of Italy and the world. None of these maps have survived and his remaining work is the maps from the "Island Book", which include many islands in the Orient and the New World. The map is on a full sheet of Italian text with another map of five islands at bottom.
Very good condition
Size : 9*15 cms sheet 30*20 cms
(1460–1531), Italian miniaturist and cartographer
subscribe to our newsletter