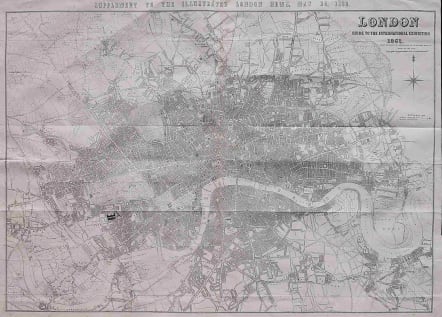 LONDON GUIDE TO THE INTERNATIONAL EXHIBITION 1862
Sold
A very large and detailed map of London in 1862 stretching from Highgate in the north, to Stockwell in the south, and from Poplar in the east, to Hammersmith in the west.
The map shows the International Exhibition in Cromwell Road in the grounds of the, then, Royal Horticultural Society's Gardens. The South Eastern Railway's extension to Charing Cross is shown in progress.
The first up-to-date map of Central London for over a decade.
Excellent condition
Ref: Hyde 82
Cartographer : John DOWER
Engraver worked for William Orr publisher
subscribe to our newsletter