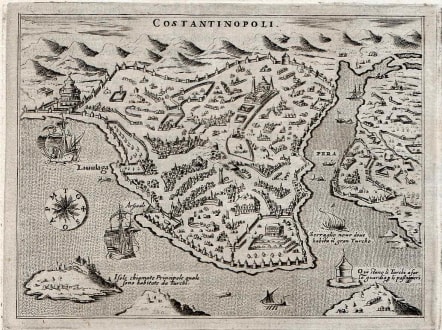 Descrittione di Costantinopoli
Sold
Beautiful and rare map from 'L'Isole Piu Famose Del Mondo ' by Tomaso Porcacchi,Porcacchi's famous and beautiful isolario, containing maps of the islands of the world.The map is one of the earliest copper engraved maps one can find of Constantinople.
This is from the 1590 and the maps are a very strong impression.
Set in a page of text...Cartouche, sea monsters,compass rose.
Mint condition.
Cartographer : PORCACCHI Tomaso
Tomaso Porcacchi of Castiglione Aretino [1530-1585]. Italian. Published "L'Isole piu famose del Mondo" Venice, from 1572
subscribe to our newsletter