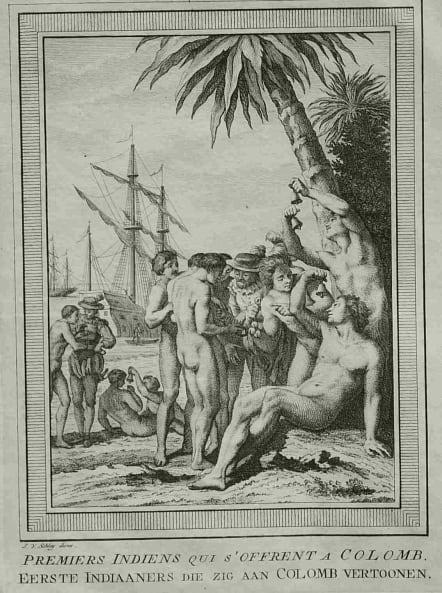 AMERICA COLUMBUS PREMIERS INDIENS QUI S'OFFRENT A COLUMBERSTE INDIAANERS DIE ZIG AAN COLUMB VERTOONEN
Sold
Rare little view of Columbus arriving in the New World. Columbus with indians with His ship in background.
Mint condition;
Cartographer : SCHLEY Jacob
Jakob van der Schley, or van Schley, draughtsman and engraver, 1715-1779. He was a student of Bernard Picart (1673-1733), whose style he imitated. Van der Schley engraved mostly portraits as well as most of the plates in Prévost's Histoire générale des voyages (The Hague: P. de Hondt, 1747-1780).
subscribe to our newsletter