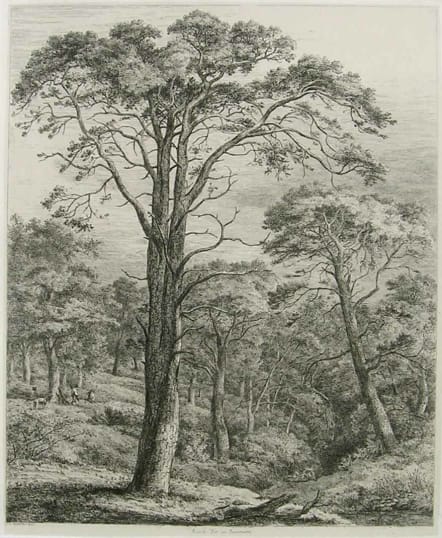 TREES SCOTCH FIR AT DUNMORE
Sold
Really superb engraving.RARE.
Jacob George Strutt produced these exceptionally engraved prints in his work Sylva Britannica or Portraits of Forest Trees published in London in 1826.
The great meaning held by the author for his subject matter is evidenced both in the care taken to create their portraits as well as in his introduction: "Among all the varied productions by which nature has adorned the surface of the earth, none awakens our sympathies, or interests our imagination, so powerfully as those venerable trees which seem to have stood the lapse of the ages, silent witnesses of the successive generations of man, to whose destiny they bear so touching a resemblance, alike in their budding, their prime, their decay."
This print is on fine, heavy stock J. Whatman watermarked paper. The image area is on india paper - "a thin opaque paper made in England from hemp or rag". (Encyclopedia of the Book)
MINT
Cartographer : Strutt.Jacob
subscribe to our newsletter