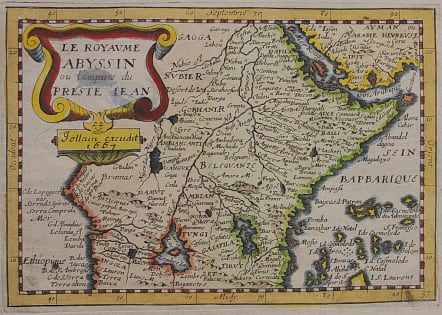 LE ROYAUME ABYSSIN OU L'EMPIRE DU PRESTE JEAN
Sold
Attractive & uncommon map of North and East Africa by Jollian. 'Jollian Exudit' printed in map.
The map was originally based upon Jansson's map of the same region, published in his Atlas Minor in 1628. The first French version of the map was published by Jean Boisseau in 1643, finally Jollian published this map in it's final state. Collectors map.
Excellent hand colour.
Very good condition.
Cartographer : Picart Jollian
subscribe to our newsletter