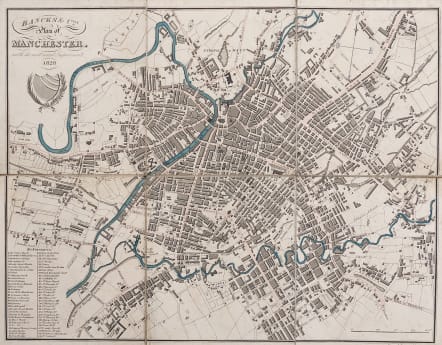 BANCKS & COS PLAN OF MANCHESTER 1828
£185
Rare 1828 mid size folding map of Manchchester.
This map predates the larger rare 1832 map. Dissected and laid on canvazs in 1828 in 6 panels. Detailed legend bottom left. I can find no record of this map
Original outline colour
Very good condition for this rare map
Engraved by J. Walker.
Publisher: Bancks & Co Exchange Street Manchester
subscribe to our newsletter