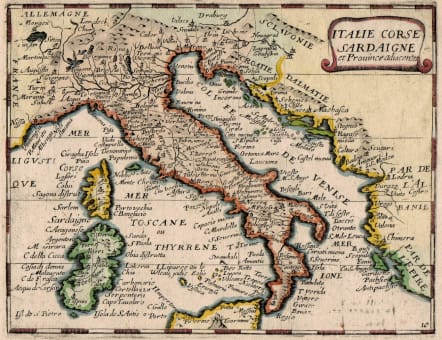 ITALIE CORSE SARDAIGNE ET PROUINCES ADIACENTES
£145
Rare later issue of the Picart map by Jollian.
Re-engraved with tramline and without distance bar and Picart's imprint. The map was originally based upon Jansson's map of the same region, published in his Atlas Minor in 1628. The first French version of the map was published by Jean Boisseau in 1643, finally Jollian published this map in it's final state. Collectors map.
Finely engraved.
Very good condition.
Cartographer : Picart Jollian
subscribe to our newsletter