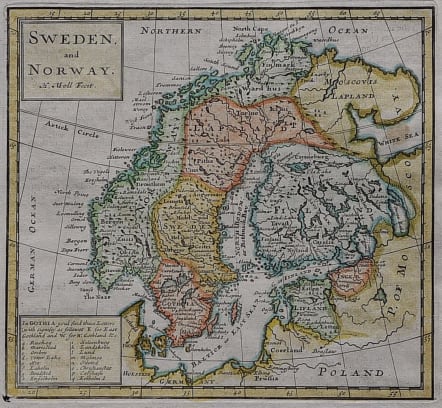 SCANDINAVIA SWEDEN AND NORWAY
£120
Attractive finely engraved map by Herman Moll.
Large Finland.
Excellent hand colour.
Mint condition.
Cartographer : MOLL Herman
Herman Moll (1654? - 1732) was an important 18th century map publisher and engraver based in London and Holland
He moved to London in 1680 where he worked as an engraver for Moses Pitt, among other London map publishers. Around the turn of the century, Moll set up his own shop where he produced a large corpus of work known for its high quality and decorative flair.
subscribe to our newsletter