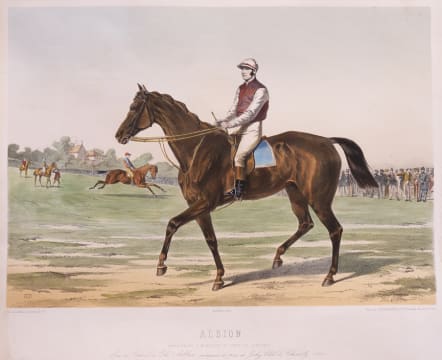 STUNNING LITHOGRAPH OF THE RACE HORSE 'ALBION' RARE BY JOURDAN & BARBOT
£750
Full Title:
ALBION APPARTENANT A MONSIEUR LE COMTE DE LAGRANGE
RARE VERY LARGE LITHOGRAPH IN SUPERB CONDITION
One of the great nineteenth century race horse and rider lithographs.
Published by Jourdan Barbot printed by Bedquet
This originally hand coloured lithograph is superbly executed in every way. Becquet & Jourdan sporting lithographs often fetch many thousands of euros for less important subjects.
Mint condition.
Highly recommended
subscribe to our newsletter