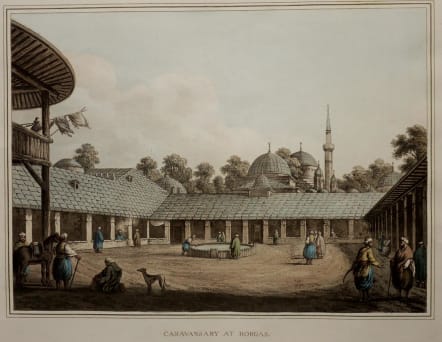 OTTOMAN CARAVANSARY AT BORGAS ..BURGAS
£145
The Caravansary at Burgas near Istanbul.
Superb original hand colured Aquatint plate by Luigi Mayer from Bowyers Views in the Ottoman Dominions, in Europe in Asia.Luigi Mayer, a gifted German artist with Italian roots and schooling, toured the Ottoman coast in 1791 with his friend Sir Robert Ainslie, England's ambassador to Turkey at Constantinople.
Wonderful example in excellent original hand colour.
Mint condition.
subscribe to our newsletter