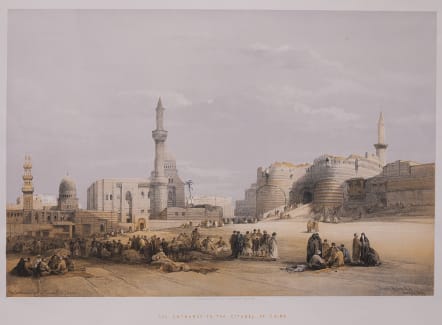 THE ENTRANCE TO THE CITADEL OF CAIRO DAVID ROBERTS
£850
This superb full folio lithograph (lithowork byLouis Haghe) is one of the most sought after of the Cairo scenes. From David Roberts Egypt and the Holy Land. In this scene the caravan is forming for the annual pilgrimage to Mecca.
Excellent condition and original lithographic colour.
For info on David Roberts http://www.medinaarts.com/AboutPrints01.htm
Cartographer : Roberts.D.
Size : 33*49 cms ..43*61 cms sheet
subscribe to our newsletter