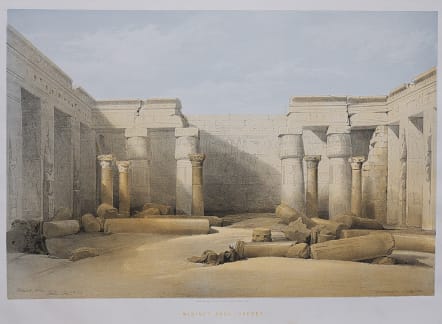 MEDINET ABOU THEBES .. DAVID ROBERTS
£850
This superb full folio lithograph (lithowork by Louis Haghe) of the detail of the columns and pylon inside an Egyptian temple. figures in foreground.
From David Roberts Egypt and the Holy Land .. one of the most important and elaborate ventures of nineteenth century publishing.
Excellent condition and original lithographic colour.
For info on David Roberts http://www.medinaarts.com/AboutPrints01.htm
Size : 33*49 cms ..43*61 cms sheet
subscribe to our newsletter