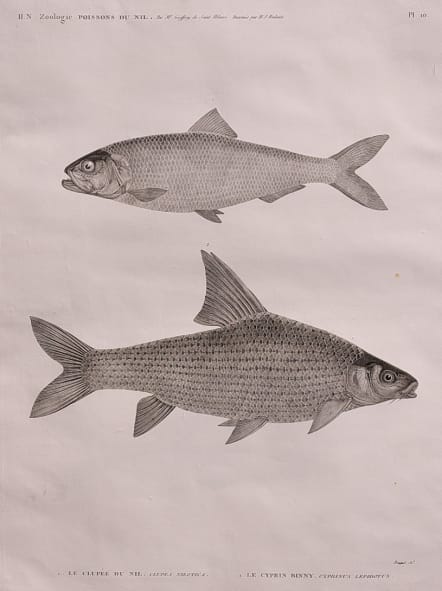 DESCRIPTION EXPEDITION EGYPT ZOOLOGY FISH
£250
Superb and very rare large plate of Carp & Herring from the 'Histoire Naturelle' section from the 'Description de l'Egypte, ou Recueil des observations et des recherches, qui ont ete faites en Egypte pendant l'expedition de l'Armee Francaise',(Paris: C.L.F.Panckoucke, 1820-1829). The principal artists and engravers for this section were Geoffroy Saint-Hilaire, Jules-Cesar Savigny, Audouin and Bouquet.This elephant folio plate is one of the best plates from the Fish section.
Uncoloured as issued.
Very good condition.
Cartographer : Savigny/Bouquet
subscribe to our newsletter