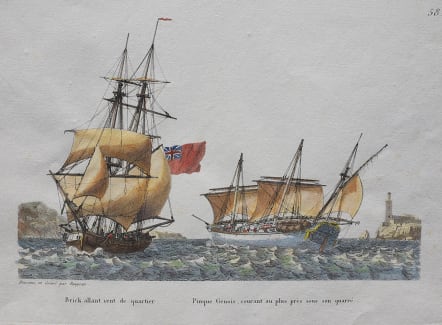 BRICK ANGLAIS
£75
An attractive series of ship portraits, designed and engraved by Baugean, depicting European and American ships-of-war and merchant vessels. Included are engravings of American and English frigates, French corsairs and corvettes, Dutch cutters, Spanish and Italian fishing vessels, American and Swedish merchant brigs, &c.
Good hand colour.
From Recueil de petites Marines representant des naviresde diverses nations.
Very good condition.
Polak 479
Size : 16*21 cms sheet 21*28 cms
subscribe to our newsletter