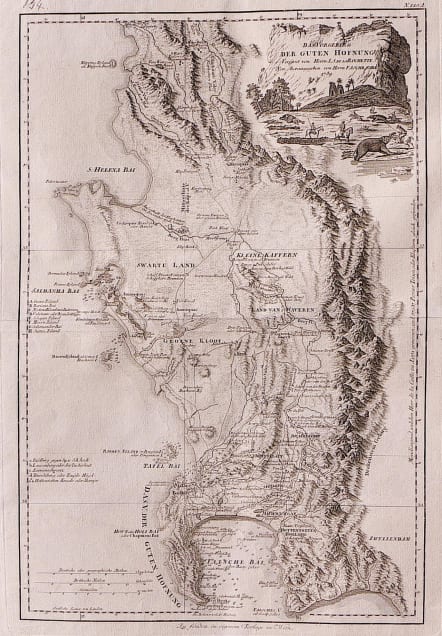 CAPETOWN THE CAPE DAS VORGEBIRG DER GUTEN HOFFNUNG
£295
Large detailed map of the Cape area.
This reissue by Schraembl from Faden. Decorative cartouche with mounted hunters with spears. Shows roads and early Dutch and French settlements.
Attractive such that mountains are shown in relief.
Uncommon map in mint condition.
TOOLEY: Africa p.40, plate 30 & NORWICH: 225 for the first issue.
Cartographer : Franz Schraembl
SCHRAEMBL, Franz Anton
1751-1803
In the last decades of the eighteenth centurv Anton Schrambl and Joseph von Reilly led a successful revival of map making in Vienna.
Completion of Schrambl's ambitious World Atlas, started in 1786, based on the best available sources of the time, was much delayed and the maps were issued piecemeal year by year until the whole atlas appeared in 1800. 1786-1800 Algemeiner Grosser At/as
subscribe to our newsletter