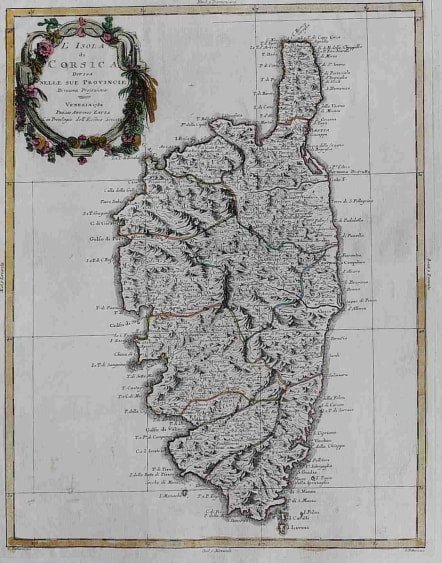 L'ISOLA DI CORSICA
£250
Full title L'Isola di Corsica Divisa Nelle Sue Provincie Di nuova Projezione..
A very attractive map of island of Corsica, with a decorative title cartouche in the top left corner. printed for Zatta's "Atlante Novissimo"
good original colour.
Very good condition.
**SEE CORSICA MAPS IN
https://www.maphouse.co.uk/antique-maps/france/south-east/
Cartographer : Zatta Antonio
ZATTA, Antonio
1757-1797
Antonio Zatta was a prolific Venetian printer and map publisher. He produced a large number of atlases and maps of high scientific and artistic quality.
His best know work was the Atlante Novissimo atlas published in 1779.
subscribe to our newsletter