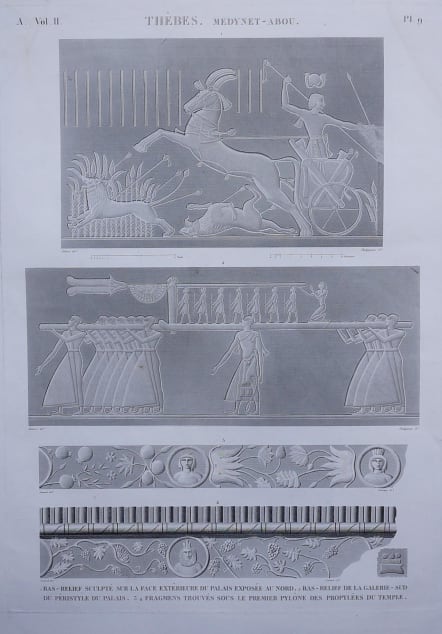 EGYPT THEBES MEDYNET-ABOU
£145
An attractive large folio plate from 'Description de l'Egypte', the seminal publication by the French government detailing the results of the Napoleon's pioneering military and scientific expedition to Egypt (1798-1801) and the first comprehensive illustrated description of ancient and modern Egypt.
Engraved by Leisnier after drawing by Jomard..
One of my favourite plates with the Egyptian charioteer and horse and the decorative bas reliefs.
Very good condition.
Cartographer : Panckoucke publisher
subscribe to our newsletter