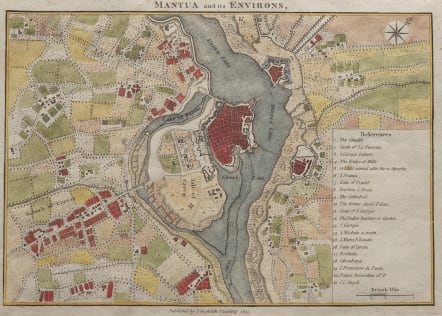 MANTUA AND ITS ENVIRONS
£125
Attractive hand colour original map of Mantua.
Detailed with surrounding fields and roads.
Legend bottom right of 21 places
Compass rose top right
Excellent condition
Cartographer : STOCKDALE John
John Stockdale (March 25, 1750 - June 21, 1814) was an English book and map publisher active in London in the late 18th and early 19th centuries.
Stockdale had a number of important works to his name, including several geographies, most notably the 1794 American Geography 1794 and, with John Cary, the 1805 New British Atlas
subscribe to our newsletter