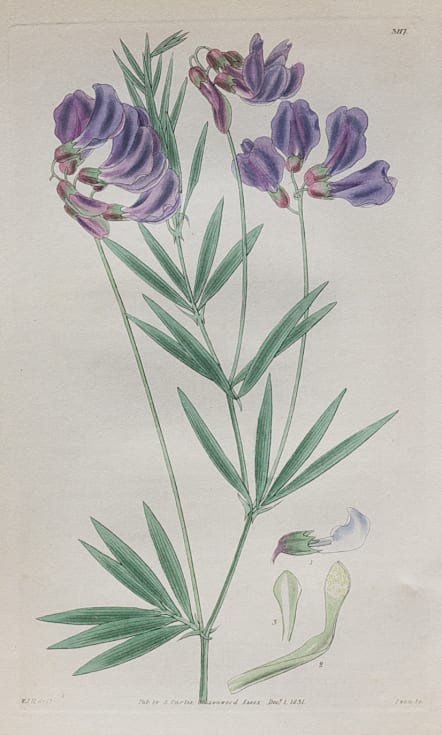 CURTIS ..CANESCENT BITTER-VETCH
£30
Beautiful rare print OROBUS CANESCENS (Origin Pyrenees) from 183 edition of Curtis's Botanical Magazine. Very fine copper engraving with excellent original hand colour.With page of accompanying text. Mint condition.
The "Botanical Magazine" was first published in 1787 by William Curtis (1746-1799). After the death of William Curtis, the magazine was published by his brother, Thomas Curtis.
Beautiful hand coloured copper engravings.
subscribe to our newsletter