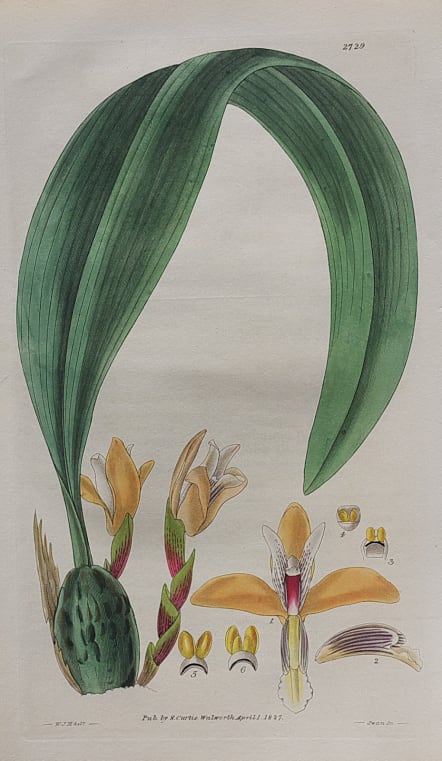 ORCHID MR PARKERS MAXILLARIA
£25
Beautiful rare print MAXILLARIA PARKERI (Origin Demerara South America )from 1827 edition of Curtis's Botanical Magazine.Copper engraving with excellent original hand colour.With page of accompanying text. Mint condition.
*Contact me for reduced shipping
The "Botanical Magazine" was first published in 1787 by William Curtis (1746-1799). After the death of William Curtis, the magazine was published by his brother, Thomas Curtis.
Beautiful hand coloured copper engravings.
subscribe to our newsletter