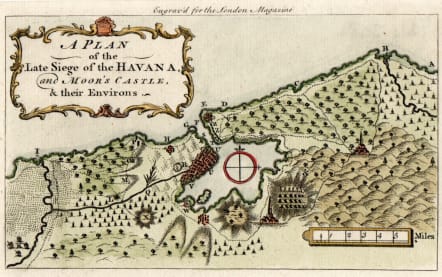 HAVANA A PLAN OF THE LATE SIEGE OF THE HAVANA AND MOOR'S CASTLE
£85
Detailed plan of the siege with 25 places keyed to the letter by an officer. One of the items is the Moor's Castle on the coast that is detailed in the second plan. Includes the two pages of related text. Size is for each.
Very good hand colour
Mint condition.
Ref: Jolly LOND-223 & 224.
subscribe to our newsletter